Creating a Bookable Product
To accept bookings, you need to create a bookable product. Log In into your account
Enter a title and description for your product.
Tick the Virtual checkbox,
Fields will change to reflect bookable products.
General settings
The first settings are booking duration, calendar display and confirmation preferences.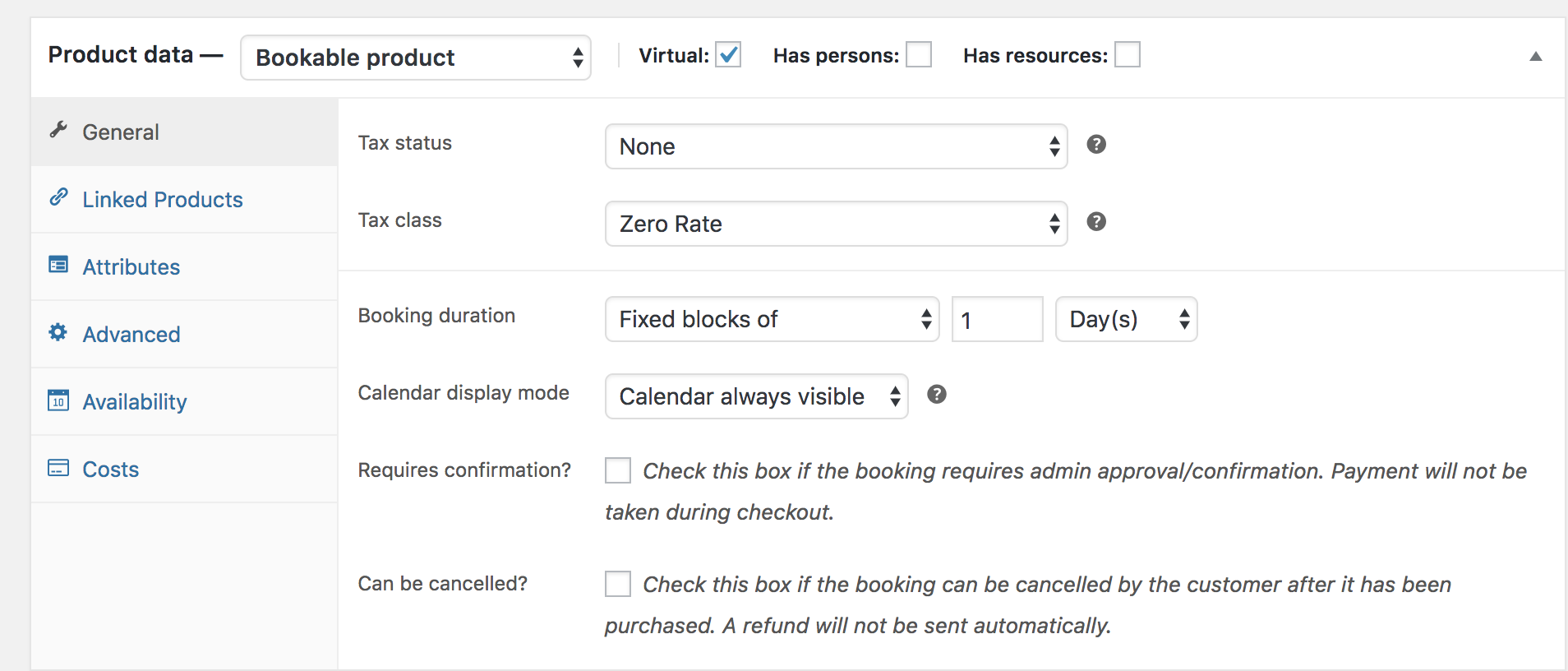 Taxes
Select the appropriate Tax status and Tax class for this product, should you need to charge tax or not.
Booking duration
This determines how long a booking lasts. The duration can be admin defined (fixed block) or customer defined (they need to input on the front-end). Duration units can be Hours, Minutes, Days or Months.
Fixed blocks have a set duration that you define. The customer can only choose one block which will last the defined amount of time. For example hair dresser appointment lasts one hour and you can only book one at a time.
Customer-defined blocks have a set duration, but the customer can choose how many blocks they want. For example, the co-working space is rented out in hourly intervals, and the customer can define how many 1-hour blocks they would like to rent.
If you set your Booking duration to be customer defined:
A minimum and maximum allowed value can be included in the General tab. This allows for a more flexible starting schedule.
It is possible to use 30-minute blocks and set the minimum to 2 blocks. Your customers now need to book at least one hour, and can add increments of 30 minutes.
A customer-defined duration with blocks in minutes/hours will display a dropdown.
A booking can be set in blocks using minutes, hours, days, weeks, and months. If using hours and minutes, you can specify what time the bookings start.
Calendar display mode
Select Calendar always visible or Display calendar on click. By default the calendar is set to always show.
If the Booking duration is set to be Customer defined with a unit of Days, then another option will be shown to enable the calendar range picker. Enabling this allows customers to select a start date and an end date for their booking within the calendar itself.
Requiring Confirmation
If the booking needs to be reviewed by an Admin before confirmation, tick the Requires confirmation? checkbox. Rather than take payment at checkout, the user inputs details and submits them for approval.
If the Requires Confirmation checkbox is ticked, only the Check Availability option is shown when checking out. Once the booking is approved, the customer receives another email to then submit payment.
Allowing Booking Cancellation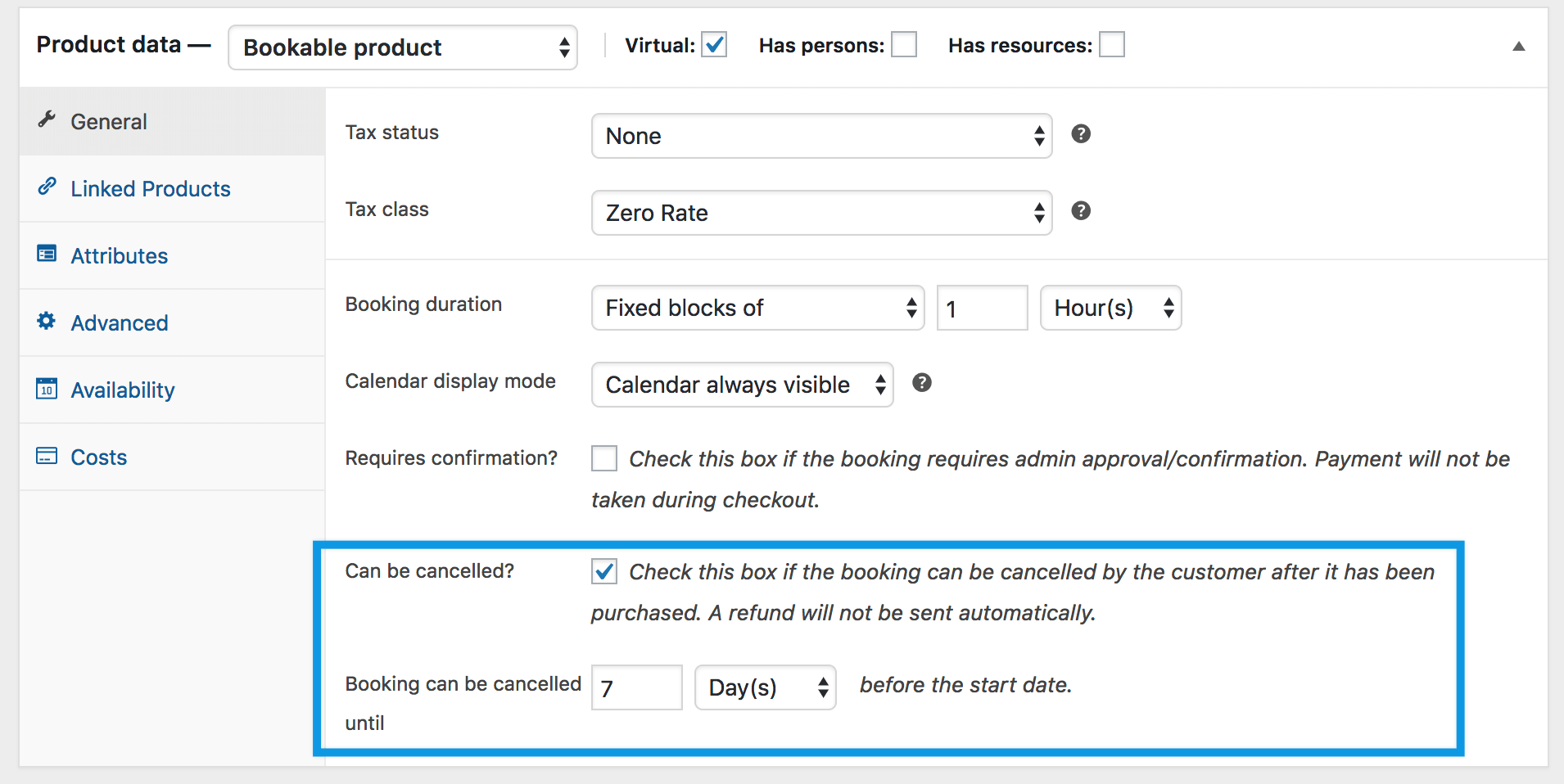 You may choose whether you want the user to have the option to cancel their booking. After selecting the option Can be cancelled?, two fields appear that allow you to choose how many Minutes/Hours/Days/Months prior to the start date that customers can cancel a booking.